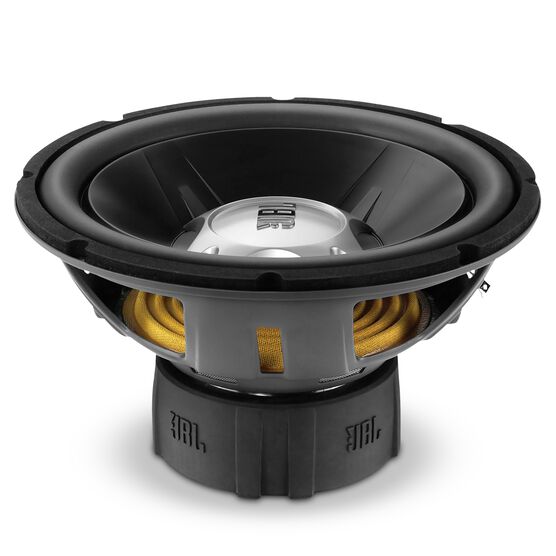 GT5-10D
Details
https://th.jbl.com/car-subwoofers/GT5-10D_.html?dwvar_GT5-10D___color=Black-USA-Current
---
1000-Watt, 10" Dual-Voice-Coil Subwoofer
Big bass with Polypropylene woofer cone
Road noise can destroy realistic audio that always requires true low frequencies. Polypropylene delivers rigidity, with good internal damping, and complete weather-resistance. You get an impossible-to-miss increase in thumping bass.
Outstanding audio output, low distortion
With 275 watts RMS and 1000 watts of peak power handling, the GT5-10D changes the experience of listening to your favorite music in your car. And a progressive spider gives better control for lower distortion at excursion limits.
Exceptional venting for increased power handling
Woofer motor structures heat up during use, causing distortion, or power compression, which reduces music's dynamic range, robbing the sound of realism. JBL uses vented motor structures and polepieces that get rid of more heat to deliver more serious bang.
Accurate frequency response
With a frequency response of 30Hz – 500Hz, the GT5-10D reproduces deep, teeth-rattling bass tones without distortion.