Note about Amazon.com:
Not all sellers on Amazon.com are authorized, including Amazon.com direct. Please find the only authorized sellers on Amazon.com listed here. To verify that you are buying from an authorized seller on Amazon.com, please lookout for the following language on the product page: "Sold by (seller name) and Fulfilled by Amazon" OR "Ships from and sold by (seller name)".

Abc Warehouse

Abt

Acoustic Sound Design

Audio Advisor

Car Toys

Crutchfield

Electronic Express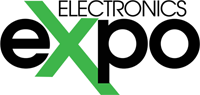 Electronics Expo

Hawthorne Appliance

High Def Lifestyle

Huppin's

Iq Home Entertainment

Kraft Street Audio

Listenup

Onecall

Sonic Electronix

Sound Distributors

Worldwide Stereo
Shop with confidence at the following online retailers' respective websites.
Shop with confidence at the following local retailers near you.